Subscribe to receive new posts:
Welcome!
Welcome to a discussion about Judaism and science, about fact, fiction, and faith. Now in its eighth year, this site has already explored a wide range of issues, from archeology to zygotes and from adam (mankind) to t'filah (prayer). And we have done so unsponsored and unencumbered by any particular denomination.
Along the way, we have encountered some interesting ideas, met some fascinating people and even gained some new perspectives. And our journey has really just begun. All who are interested in a thoughtful, respectful and constructive dialogue are invited to participate.
Monday, June 27, 2022 @ 03:06 PM
Dr. Elisheva Shanes

Rabbi Andrea London

Roger Price
On Thursday, June 23, 2022, one day before the Supreme Court's momentous decision in the Mississippi abortion case, Dobbs v. Jackson Women's Health Org., three Jews got together to talk about Jews, Judaism, and Abortion. Rabbi Andrea London, rabbi at Beth Emet – The Free Synagogue, in Evanston, Illinois hosted the event. The other participants were Dr. Elisheva D. Shanes, Director of Autopsy in the Department of Pathology and Assistant Professor of Pathology (Perinatal and Gynecologic) at the Feinberg School of Medicine, Northwestern University, and Roger Price, author of When Judaism Meets Science, and the Blogmaster of this blog.
Over the course of about ninety (90) minutes, the trio talked about Jewish attitudes, traditional Jewish texts, Jewish values, and Jewish arguments in the Supreme Court, all regarding when human life begins, abortion, and other related topics, including the science of biology. As you will see and hear, there were times of agreement and times of disagreement, but as you will also see and hear the discussion among the participants was respectful and civil in tone.
Discussions on abortion, before the Court's decision in Dobbs, and certainly after, have often not been marked by a desire to listen to and learn from opposing views, much less to consider whether there are points of agreement on which some consensus could be built. Part of that arises from the nature of the issue, as the maintenance or termination of a pregnancy often presents stark alternative scenarios for the pregnant woman and the fetus or embryo she is carrying. But those scenarios should not preclude compassion for those involved, rather they should make more urgent the importance of reasoning together. After all, Hillel did not ask simply "If I am not for me, who will be for me?" He also asked "If I am only for myself, what am I?" The great empathetic rabbi recognized that life can be messy, that we can be presented with situations where values and traditions are in conflict with each other.
Resolutions of tough issues will not come from reflexive rhetoric, bumper sticker philosophies, incomplete and distorting memes, or, for sure, the loudest bullhorn. They will come, if at all, by a willingness to be both caring and thoughtfully constructive with respect to some of the most difficult circumstances any of us will have to face. Please don't let this be the last civil conversation on abortion.
The entire conversation can be accessed here, with the conversation beginning about seven (7) minutes into the recording:
Tuesday, January 18, 2022 @ 04:01 PM

Influenced by the writings of Rabbi Mordecai Kaplan, the Mordecai M. Kaplan Center for Jewish Peoplehood is a trans-denominational organization which seeks to strengthen "each of the existing denominational movements" and have a positive effect "on the lives of individual Jews regardless of their levels of observance, or even, within limits, their theologies." Towards that end, it hosts webinars which explore many aspects of the Jewish civilization, including the relationship of Judaism and science.
In January, 2022, the Mordecai M. Kaplan Center for Jewish Peoplehood invited Rabbi Michael M. Cohen and Roger L. Price, authors respectively of Einstein's Rabbi and When Judaism Meets Science to discuss their books, the thoughts of Albert Einstein and Mordecai Kaplan, and other current issues involving science and Judaism. The entire program, which runs almost two hours, as well as biographical information about the authors and the chatroom log, can be found under Webinars on the main page of the Kaplan Center.
Enjoy!
Monday, November 29, 2021 @ 02:11 PM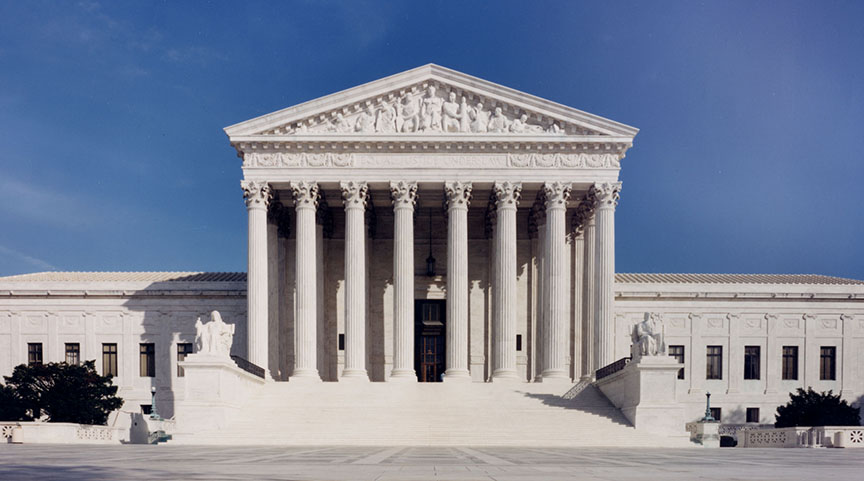 That Jews have disparate viewpoints on abortion is not news, but the argument has mostly been maintained and contained within the tribe. Every once in a while, though, it erupts into the public square, and the current consideration by the Supreme Court of the United States of the case of Dobbs v. Jackson Health, known as the Mississippi abortion case, is one of those times. What are Jews saying, and why?
The Context.
The extent to which abortion – the termination of the life of an embryo or fetus – occurs is not documented precisely in the United States. Since 1969, however, Centers for Disease Control and Prevention ("CDC") has collected data on legally induced abortions from most, but not all, states. Its findings for 2018 disclose that 619,591 legally induced abortions were reported to it. Of these, 92.2% were performed during or before the 13th week of gestation. Another 6.9% were reported between weeks 14 and 20. Less than 1% were reported in or after week 21.
The Case.
The case before the United States Supreme Court arises from the enactment by the State of Mississippi in 2018 of the state's Gestational Age Act (the "Act") which prohibits abortion after 15 weeks of gestation, with exceptions for, and only for, medical emergency or severe fetal abnormality. Because the ban prohibits abortions prior to the normal time for fetal viability (at about 22-24 weeks of pregnancy), the Act runs afoul of the Supreme Court's previous holdings in Roe v. Wade, 410 U.S. 113 (1973), and Planned Parenthood of Southeastern Pennsylvania v. Casey, 505 U.S. 883 (1992). As Mississippi acknowledges, the very purpose of the Act is to challenge Roe, Casey, and their progeny. To understand the legal issues in the case, then, we need to look first at the primary precedents.
read more
One Response to "When Jews Argue in the Supreme Court About Abortion"