Subscribe to receive new posts:
Welcome!
Welcome to a discussion about Judaism and science, about fact, fiction, and faith. Now in its eighth year, this site has already explored a wide range of issues, from archeology to zygotes and from adam (mankind) to t'filah (prayer). And we have done so unsponsored and unencumbered by any particular denomination.
Along the way, we have encountered some interesting ideas, met some fascinating people and even gained some new perspectives. And our journey has really just begun. All who are interested in a thoughtful, respectful and constructive dialogue are invited to participate.
Wednesday, January 27, 2021 @ 05:01 PM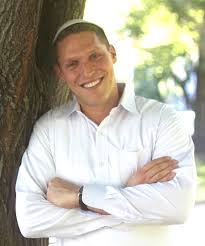 Rabbi Dr. Shmuly Yanklowitz is a rabbi, educator, activist, and author. Not yet forty years old, Rabbi Yanklowitz has twice been named one of America's Top Rabbis by Newsweek and has also been named by The Forward as one of the 50 most influential Jews and one of The Most Inspiring Rabbis in America. Rabbi Yanklowitz is the author of nineteen books on Jewish ethics and his writings have appeared in outlets as diverse as the New York Times, the Wall Street Journal, the Washington Post, the Guardian, and the Atlantic among many other secular and religious publications.
In July 2013, Rabbi Yanklowitz became Executive Director, then later President and Dean, of Valley Beit Midrash, a center for Jewish learning, headquartered in Phoenix, Arizona. In January, 2021, as part of Valley Beit Midrash's interest in the interface of Judaism and science, Rabbi Yanklowitz interviewed author Roger Price about his book When Judaism Meets Science. The interview, which runs about ten minutes, covers the unique nature of the book's contents, the differences between the challenges modern science presents today to Judaism, and by extension the Jewish People, and previous challenges, one of the more serious consequences of the current challenge of modern science, and the topic that has elicited the most engaged conversation when the author meets with congregants around the country. That interview can now be seen and heard here:
Enjoy.
Rabbi Yanklowitz was ordained as a rabbi at Yeshivat Chovevei Torah, received a second rabbinic ordination from Rabbi Shlomo Riskin, the chief rabbi of Efrat, and a third rabbinic ordination from Rabbi Nathan Lopes Cardozo of Jerusalem. He studied at the University of Texas as an undergraduate, received a master's degree at Harvard University in Leadership and Psychology, and earned a Doctorate from Columbia University in Epistemology and Moral Development.
Rabbi Yanklowitz is also the Founder & President of Uri L'Tzedek (the Orthodox Social Justice movement), the Founder and CEO of Shamayim (Jewish animal advocacy), and the Founder and President of YATOM, (Jewish foster and adoption network). Rabbi Yanklowitz, his wife Shoshana, and their four children live in Scottsdale, Arizona. They are also foster parents.
When Judaism Meets Science can be purchased from various etailers, including Amazon, and also from the publisher, Wipf and Stock.
Sunday, September 6, 2020 @ 05:09 PM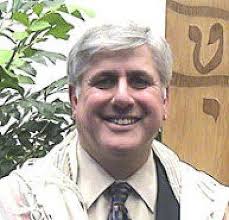 Early in August, 2020, Rabbi Arnold Rachlis interviewed Roger Price regarding his book "When Judaism Meets Science." Initially, the interview followed an Erev Shabbat service at Rabbi Rachlis's congregation, University Synagogue, Irvine, California. Over the course of twenty–four minutes, Rabbi Rachlis's questions and Price's answers covered a number of issues discussed in Price's book, including the challenges of contemporary science to Judaism, the rejection of science and facts, vaccinations, artificial intelligence and a Jewdroid, genetics and diseases, Jewish genetic markers, and neuroscience and freewill.
Rabbi Arnold Rachlis has served as the rabbi of University Synagogue since 1987, guiding it from a small havurah to a center that serves more than 600 families. Previously, he served as rabbi of the Jewish Reconstructionist Congregation, Evanston, Illinois. Rabbi Rachlis was ordained at the Reconstructionist Rabbinical College in 1975, having previously earned a B.A. degree from the University of Pennsylvania. He also holds an M.A. degree from Temple University and a Doctor of Divinity degree from RRC.
Now the entire interview, by itself, can be seen and heard here: https://vimeo.com/445649383/7bcc001c52

Enjoy!
For nine years, Rabbi Rachlis hosted Of Cabbages and Kings on ABC-TV, as well as a syndicated cable television show on contemporary Jewish issues, Hayom. He has appeared as a guest on NPR, CBS, CNN, and PBS. He was profiled in the award-winning documentary film, The Legacy, and has served as a Judaica consultant for Compton's Encyclopedia. He has also published scholarly articles, opinion pieces, and poetry in a variety of publications, including Judaism, Reconstructionist, Chicago Tribune, Los Angeles Times, Orange County Register, Jewish Journal, and A Psychology – Judaism Reader.
Rabbi Rachlis has served in Washington, D.C. as a White House Fellow, an honor annually accorded to only a dozen national leaders, and as a Senior Foreign Affairs advisor in the State Department. Chosen by the White House to give the invocation for President Obama's Town Hall meeting, he was selected as one of the 25 most influential leaders in Orange County. Rabbi Rachlis has also served as Chair of Mazon: A Jewish Response to Hunger, a coalition of over 1000 synagogues and Jewish organizations across the country.
When Judaism Meets Science can be purchased from various etailers, including Amazon, and also from the publisher, Wipf and Stock.
Sunday, August 9, 2020 @ 04:08 PM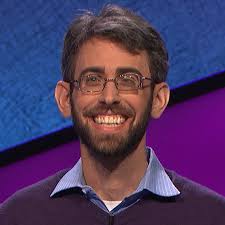 RABBI GEOFFREY MITELMAN is the Founding Director of Sinai and Synapses. There he seeks to bridge "the religious and scientific worlds, offering people a worldview that is scientifically grounded and spiritually uplifting." Believing that "we need both religion and science as sources of wisdom, as the spark for new questions, and as inspiration and motivation," Sinai and Synapses provides "tools and language for learning and living to those who see science as their ally as they pursue personal growth and the repair of our world." These tools include "classes, seminars, lectures, videos and writings, [which help] create a vision of religion that embraces critical thinking and scientific inquiry, and at the same time, gives meaning to people's lives and helps them make a positive impact on society."
Rabbi Mitelman's interview of author Roger Price concerning the latter's new book, When Judaism Meets Science, covers a wide range of topics, including COVID–19, public health, and fake news, vaccines and kashrut, and artificial intelligence and a Jewdroid. Running about twenty–five minutes, without commercial interruption, it can be seen and heard here: https://sinaiandsynapses.org/multimedia-archive/when-judaism-meets-science/
When Judaism Meets Science can be purchased from various etailers, including Amazon, and also from the publisher, Wipf and Stock.