Subscribe to receive new posts:
Posts Tagged 'Eden'
Friday, August 22, 2014 @ 01:08 PM
Although, based on the news media, it is difficult to believe that Homo Sapiens ("HS") have become biologically gentler, an apparent reduction in testosterone about 50-60,000 years ago led to human personalities becoming gentler and human faces becoming more feminine, according to a new study based on measurements of more than 1,400 ancient and modern skulls. This led people to have gentler personalities and to great advances in art and tool making.
The study, published in the August 2014 issue of the journal Current Anthropology, found that human skulls changed in ways that indicate a lowering of testosterone levels at around the same time that culture was blossoming. The study's lead author, Robert Cieri, said: The modern human behaviors of technological innovation, making art and rapid cultural exchange probably came at the same time that we developed a more cooperative temperament resulting from having a little less testosterone in action.  read more
Sunday, August 4, 2013 @ 09:08 AM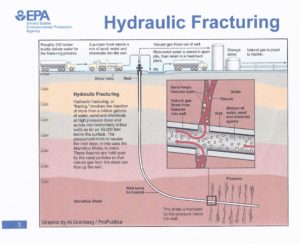 Did you know that fracking, the industrial process of extracting natural gas from shale rock is treif, that it violates Jewish values? Who knew? You could read the entire Torah, study the Mishnah and Gemara too, go through the commentaries of the rationalist Maimonides and the more mystical Nachmanides, and review Joseph Caro's Shulchan Aruch and you will never once see the technology discussed, much less the word uttered. And yet, there are Jewish individuals and organizations that insist that fracking is so contrary to Jewish values that it must be banned.
What is fracking anyhow?
Before we drill down a bit into the Jewish aspects of these arguments, let's take a moment to review some basic facts about fracking. Hydraulic fracturing (hydrofracking or fracking) is a method of drilling for gas trapped in shale rock formations deep in the earth. The process has been utilized in the United States for over sixty years, but recent advances in technology have both led to new discoveries of huge reservoirs, or basins, of potentially recoverable natural gas in a large number of areas across the continental United States and allowed gas drillers to go deeper into the ground and also farther horizontally to recover that gas. read more