Subscribe to receive new posts:
"a rare masterpiece"
– Rabbi Lawrence Hoffman, HUC
"careful research, passionate analysis, and good sense"
– Rabbi David Teutsch, RRC
"clear, engaging"
– Rabbi Geoffrey Mitelman, Sinai and Synapses
"a tremendous tome"
– Rabbi Wayne Dosick, SpiritTalk Live!
"an absolutely fascinating book"
– Rabbi Richard Address, Jewish Sacred Aging

When Judaism Meets Science
An Erev Shabbat conversation about two approaches to core questions.
When:
Fri May 1 7:00 PM - 8:30 PM
Posts Tagged 'Sepharad'
Friday, June 21, 2013 @ 09:06 AM
posted by Roger Price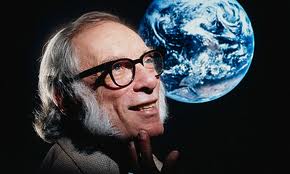 Abraham Joshua Heschel, the renowned 20th century philosopher, understood that gaining "control of the world of space" is one of the main tasks of humankind.  The result of the conquest of space is "technical civilization." But, Heschel argued, "(l)ife goes wrong when the control of space, the acquisition of things of space, becomes our sole concern." For Heschel, time, not space, "is the heart of existence." (See Heschel, The Sabbath:  Its Meaning for Modern Man (Farrar, Straus and Young 1951) at 3.)
Judaism, according to Heschel, "teaches us to be attached to holiness in time, to be attached to sacred events, to learn how to consecrate sanctuaries that emerge from the magnificent stream of a year." (Id. at 8.)  Recognizing that a different sensitivity is involved in creating holiness in time, rather than space, he urged that we cultivate that sensitivity in order to achieve the goal of being, rather than having.
If Abraham saw Judaism as a religion of time, Isaac did not. Isaac Asimov, the renowned 20th century writer, had a rather cramped view of religion. Born into an orthodox Jewish family in Russia, he came to America in 1923 as a young child. As he related in his third autobiography (no misprint), however, his parents never made "any effort" to teach any religion to him, even to have him participate in a bar mitzvah ceremony. (Asimov, I. Asimov: A Memoir (Doubleday 1994) at 12.) Not surprisingly, throughout his adult life, Asimov was strictly non-observant with respect to any known religious practice. At the same time, Isaac Asimov never changed his name as did others to hide his Jewishness, always acknowledged that he was Jewish and seems to have absorbed some Jewish values if not Jewish practices or sense of peoplehood. (See Id. at 13, 15-18, 322.) read more
Tags:
Abraham Joshua Heschel
,
American Humanist Association
,
Ashkenaz
,
Bible
,
George Bernard Shaw
,
Gil Student
,
Hari Seldon
,
Harry Brod
,
Hebrew Bible
,
Hilkiah
,
Isaac Asimov
,
Jack Dann
,
Jewish People
,
Judaism
,
Paul Krugman
,
Peter Turchin
,
science
,
science fiction
,
Sepharad
,
Shalom Gliksman
,
Sidney Schwarz
,
Steven Windmueller
,
The Foundation Series
,
Wandering Stars